Motorcycle Wreckers Near Me Sydney: Used and Aftermarket Motorbike OEM Spare Parts In NSW Australia
Riding a motorcycle can be an exciting and thrilling experience. Accidents, crashes and breakdowns  can happen, leaving your dirt bike , off road bike , enduro , road bike or even scooter in disrepair.
If you live in Sydney and need to get your motor bike back  on the dirt or road , finding a reliable motorcycle wrecker in Sydney is a must. This is where Motorcycle Wreckers can not only help get your motorbike going again , but save you plenty of time and money.
Motorcycle Wreckers located  in Australia that specialises in salvaging and recycling used motorcycles, so they can supply quality used OEM parts to you no matter where the customers are located.
No matter whether you have a Japanese or European motorbike, models include  KTM motorcycle wrecking, Suzuki motorcycle wrecking, Honda motorcycle wrecking, Yamaha motorcycle wrecking, Kawasaki motorcycle wrecking, Husqvarna motorcycle wrecking, BMW motorcycle wrecking plus many more models and years.
They typically buy damaged motorcycles from insurance companies or private individuals and strip them down for usable parts, which are all workshop tested to ensure they are working well and will be safe to install on your  pride and joy motorcycle.
These parts are then sold to other riders who need to replace or repair parts on their motorcycles. Motorcycle Wreckers are a great option for anyone looking for affordable and high-quality used spare parts for their motorcycle.
Motorcycle Wreckers Near Me Sydney: Used and Aftermarket Motorbike OEM Spare Parts In NSW Australia
Motorcycle Wreckers Online  is a well-known business  with over 25 years of experience and expertise in Australia that provides motorcycle wrecking services and freight quickly and cheaply all over Australia. Some of the advantages and  features that makes us outstanding among our competitors are
1. Large Stock of Used Motorcycles
We are constantly wrecking most Japanese and European models and stock a huge selection of used motorcycle parts  (motocross, road trail, and dirt bikes/off-road motorcycles) manufacturers like Yamaha, Gas Gas, Husqvarna , KTM , BMW , Honda, and Kawasaki plus more.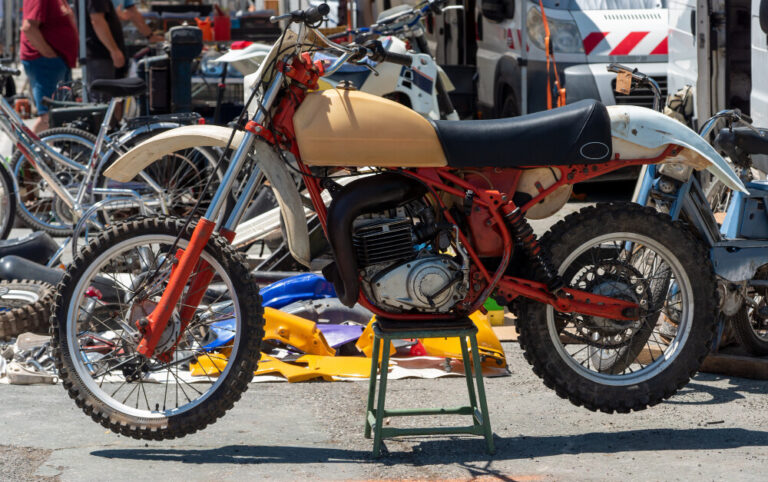 2. Quick Delivery and Shipping Services
To help you get back on the road or dirt , we work hard to offer prompt shipping services with affordable and quick deliveries of quality used motorcycle parts , all over Australia no matter where you live.
3. Selling Quality Used OEM Spare Parts
If you are looking for used spare parts for your road or dirt  bike or need to repair your motorcycle after an accident, Motorcycle Wreckers can help you get back on the road.
Motorcycle Wreckers Online you can find everything from frames, chassis, forks, suspension, shocks, motors, engines, gearbox's, crankshaft, electrics, stator, flywheel, CDI, ECU, starter motor, seats, plastics, fairings, transmission, cylinder heads, barrel, ignition with keys, fuel petrol tanks, bars, clip ons plus a lot more, basically if its a part  on the bike we will have it.
Motorcycle wreckers are also pros at purchasing damaged bikes and disassembling them for salvageable components. They offer a wide range of used spare parts, including engines, frames, wheels, brakes, and more. They also provide services such as repairs, fitting, and installation of parts.
5. Quality Used Spare Parts at Great Prices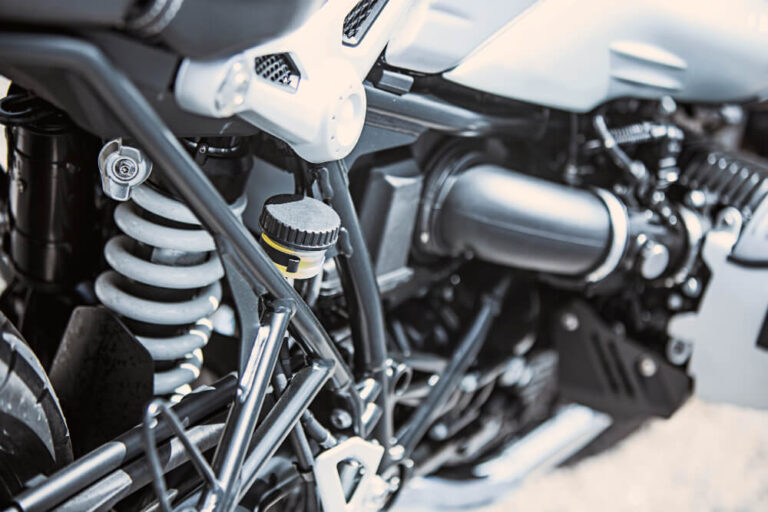 One of the advantages of buying used spare parts from Motorcycle Wreckers is that they are often much cheaper than buying new parts, but are still quality workshop tested.
This can be especially beneficial if you are on a tight budget or if your motorcycle is an older model and new parts are no longer available.
Motorcycle Wreckers also offer a warranty on their parts, so you can have peace of mind knowing that you are getting high-quality parts that are backed by a guarantee.
Our knowledge and experience of motorcycles have provided us with a huge advantage over our competitors. This has eventually made us the choice motorcycle wreckers in the industry and first choice for both trade customers and retail customers.
We supply parts for most road bike models including Husqvarna motorcycle parts, KTM motorcycle parts, and Honda motorcycle parts , this is just a small selection.
You've come to the right spot if you're looking for Sydney's top dirt bike wreckers. We are the largest motorcycle wreckers in Australia, and we would be happy to help you get back on the dirt.
6. Motorcycle Wreckers Sydney
No matter where you live, we can get parts to you Motorcycle Wreckers Online services all of NSW including: Sydney, Newcastle, Wollongong, Maitland, Tamworth, Dubbo, Orange, Bathurst , Port Macquarie, Coffs Harbour plus everywhere in between.
7. We Have an Australia Wide Motorcycle Parts Locator
We have access to over 100 suppliers , so if we don;t have the parts you need , we will try our best to locate them for you.
We use our extensive supplier network , to find the parts for you and get them sent directly to use and the best thing is , there is no additional cost to you , we include it in the service we provide , you are also welcome to deal with the supplier direct , the choice is yours.
Motorcycle Wreckers Online , our aim is to provide the best service , provide great parts to our customers for the best price possible , that's why our customers keep coming back to us and always referring their friends and fellow riders to us.
Give us a go and you will see for yourself. Get in touch with us via https://motorcyclewreckersonline.com.au/
We offer prompt dispatch of parts with fast and cheap shipping. We pride ourselves with honest advice, extensive knowledge and great service. Our aim is simple, get you back on your motorbike as soon and as cheap as possible.
Get In Touch - Motorcycle Wreckers Australia
Motorcycle wreckers are the best place to go when you need to sell or buy parts for your motorcycle. We have been in business for years and have built a reputation for being reliable, honest, and fair in motorcycle wrecking. We are always buying motorcycles that are the most makes and models of motorcycles, and we guarantee that all of the motorcycle wreckers we sell will fit your needs perfectly.