Victorian Motorcycle Wreckers Australia
Looking for a specific part for your bike? Can't find it anywhere? Motorcycle Wreckers Online are Victorian motorcycle wreckers recycling business. We are the leading motorcycle wrecking company in Victoria, and we pride ourselves on providing quality parts and excellent customer service.
We at Motorcycle Wreckers Online, are always buying all makes and models of motorcycles or scooters in any condition, going or not, damaged or just old. we pay top prices and provide free hassle-free pickup.
we specialise in recycling these parts to be used again and we strive to be the best Victorian Motorcycle Wreckers.
Victorian Motorcycle Wreckers Australia - Best Bike Wreckers Review
Motorcycle Wreckers Online is a family-owned and operated business servicing the motorcycle community for over 25 years. As a professional motorcycle wreckers business, we are passionate about motorcycles and pride ourselves on our customer service and extensive motorcycle industry knowledge.
Not only do we sell quality used parts, but we also offer a wide range of services, including:
New Motorcycle performance parts
Motorcycle Transport
Motorcycle purchasing
We try to be the best Victorian Motorcycle Wreckers, we understand that your motorcycle is a significant investment, and we want to help you keep it on the road or dirt for as long as possible. That's why we offer a free quote on all our services, so you can get an idea of the cost before you commit to anything.
We always welcome our customers with great smiles on their faces. Our friendly and knowledgeable staff will help you with anything you need. We have been in the motorcycle wrecking business for many years and have an extensive experience in all aspects of the motorcycle business.
 Our wrecking service is the best in the business in Australia. We offer a wide range of motorcycle parts and new accessories. We also have a huge range of new and used motorcycle parts for most makes, models and years of motorbikes including Honda, Kawasaki, Suzuki, Yamaha, BMW, KTM, Ducati plus more.
We offer a full-service workshop for all your servicing needs. We can do anything from a simple oil change to a complete engine rebuild. We also have an extensive range of genuine parts and accessories. We can get you on the road quickly and safely.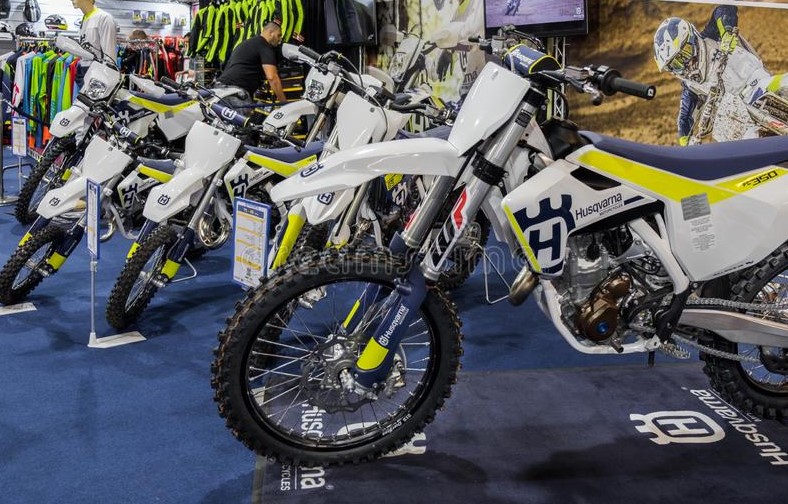 What Makes Online Motorcycle Wreckers The Best?
There are many reasons why Online Motorcycle Wreckers are the best choice for motorcycle parts and services in Victoria. Here are just a few of them:
We have a huge range of motorcycle spare parts in stock for all makes and models of motorcycles. We've got you covered whether you need new engine motors, a new set of tyres, second-hand parts, or just a few replacement parts. Whether your road bike is from Suzuki, Yamaha, Honda, Kawasaki, or any other late-model Japanese brand, we can help you find the parts you need.
Our team of experienced mechanics has been working with bikes for years, and they know exactly what you need to keep your bike on the road. They can help you identify the right part for your bike, and they can also install it for you if you need help.
Free Pick-up And Delivery Service
We at motorcycle wreckers Online understand that not everyone has the time to bring their bike to our workshop, so we offer a free pick-up and delivery service in Australia including, Melbourne, mologa rd. We will come to your home or office to pick up your bike, and we will deliver it back to you once the work is done and you can also track your order online.
Our loyalty program is designed to give something back to our loyal customers. If you refer a friend or family member to us, you can earn points that can be redeemed for discounts on your next purchase.
We offer competitive pricing on all our parts and services, so you can be sure you're getting the best deal. Our business comes from word-of-mouth, so we want to make sure you're happy with the service you receive.
We're passionate about motorcycles here at Victorian Motorcycle Wreckers, and we love nothing more than helping our customers get their bikes back on the road. So if you're having trouble finding the part you need, give us a call or visit us, and we'll do our best to help you out.
If you're looking for motorcycle parts or services in Victoria, contact the best business servicing Victorian Motorcycle Wreckers today. We'd be happy to provide you with a free quote, answer any questions you may have, or provide more information about our services.
Give us a call on our phone at 0408795705 or fill out the form on our website, and we'll get back to you as soon as possible.
We offer prompt dispatch of parts with fast and cheap shipping. We pride ourselves with honest advice, extensive knowledge and great service. Our aim is simple, get you back on your motorbike as soon and as cheap as possible.
Get In Touch - Motorcycle Wreckers Australia
Motorcycle wreckers are the best place to go when you need to sell or buy parts for your motorcycle. We have been in business for years and have built a reputation for being reliable, honest, and fair in motorcycle wrecking. We are always buying motorcycles that are the most makes and models of motorcycles, and we guarantee that all of the motorcycle wreckers we sell will fit your needs perfectly.