Suzuki Motorcycle Wreckers Part Australia  - Used Quality OEM Motorbike Parts and Wrecks Available Online
Looking for Suzuki motorcycle wreckers in Australia? Our team of experts is passionate about finding the used Suzuki motorcycle parts for you, and we're committed to providing our customers with the best possible service. Whether you're looking for genuine OEM used motorcycle or scooter parts.
We have a huge selection of parts to suit most Suzuki models and years. We are eager to help riders find the spares for their motorbikes or scooters so they can get them repaired cheaply and quickly.
In addition, our pricing is unbeatable. We have the best deals on Suzuki used motorcycle parts. So, if you're looking for a great deal on a wrecking Suzuki motorcycle or scooter parts, just call us on 0408795705 or send us an email.
Since the company's eponymous first motorbike, the "Power Free," in the 1950s, Suzuki has never looked back. Today, Suzuki is a brand recognized for excellence and affordability, which its clients rely on to deliver outstanding performance at a reasonable price.
For the last fifty years, Suzuki has been a highly popular motorcycle brand. Their quad bikes used for work and trail bikes used for play outperform other brands by a large margin and have gained a reputation of being very reliable.
Suzuki has always strived for excellence in everything they do. This same commitment to excellence is shared by our team of experts, who have in-depth knowledge about the full range of Suzuki motorcycles or scooters. If you have any questions about our products, we are ready and happy to answer them.
We are Australia's most popular motorcycle wreckers and online source for genuine used Suzuki OEM motorcycle spare parts. All you have to do is search for your model, year, and section to locate OEM genuine Suzuki parts using the online parts selector/finder.
We are the best and top Suzuki motorcycle wreckers part Australia Available in our online shop
It is important that you carefully select a reputable wrecker when looking for new or used parts for your Suzuki bike. There are many things to consider, such as price range, availability, and customer service. Motorcycle wreckers are an excellent place to start your search.
What bike services do we offer in our local workshop?
We offer a full range of services to help you search for the perfect Suzuki motorbike. We can help you locate hard-to-find models, assist with financing, and provide you with expert advice on which Suzuki motorcycle is right for you. 
We're dedicated to providing our customers with the best possible service, and we'll work hard to find the perfect OEM Suzuki motorcycle parts and accessories for your needs. Please, contact us today to learn more about our services.
We are constantly wrecking motorcycles so stock changing always daily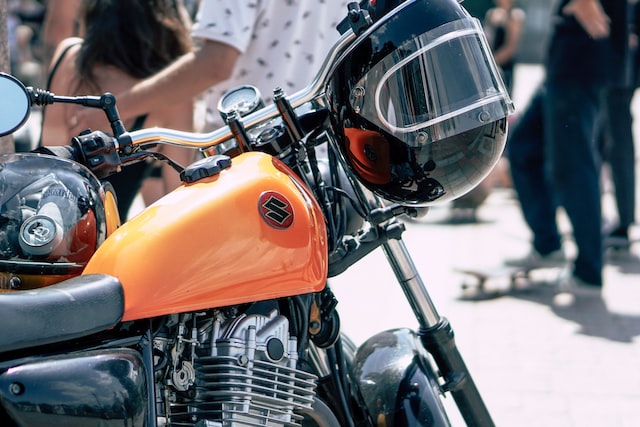 In addition to our affordable rates, you'll be getting top-of-the-line quality with our Suzuki motorcycle parts. We carry a wide range of items, including engine, suspension, chassis, guards, wheels, and even some performance parts, Suzuki chassis, frames & subframes, Suzuki motorcycle electrical items, fairings, plastics, guards plus more. You can rest assured knowing that you're spending your money wisely with us.
What kind of Suzuki motorbike models do we wreck?
We have a wide selection of both new and used models, making it easy to find the perfect motorcycle for you. Suzuki models we wreck include but are not limited to: the RM50, RM80, RM85, RM125, RM250, RM465, and RMZ250 dirt bikes; the DR200, DR250, DRZ250, DRZ400E, DRZ400SM, and DR600 street bikes; and the DR650, DR350, DL650, GSXR600, GSXR750, GSXR1000, and GSXR1300 cruisers. 
No matter what your riding style is, we have a bike that will fit your needs. And with our great prices, you can be sure to get access to the best deal on your new Suzuki motorcycle from the best motorcycle wreckers in Australia wide.
If you're looking for motorcycle wreckers in Australia, then contact us today or browse our inventory online. We offer a wide range of services to help you choose the perfect motorcycle for your needs, and we're committed to providing our customers with the best possible service. 
So don't hesitate to get in touch or take a look at our online selection – we'll be more than happy to help you find the perfect Suzuki motorcycle for your riding needs!
We offer prompt dispatch of parts with fast and cheap shipping. We pride ourselves with honest advice, extensive knowledge and great service. Our aim is simple, get you back on your motorbike as soon and as cheap as possible.
Get In Touch - Motorcycle Wreckers Australia
Motorcycle wreckers are the best place to go when you need to sell or buy parts for your motorcycle. We have been in business for years and have built a reputation for being reliable, honest, and fair in motorcycle wrecking. We are always buying motorcycles that are the most makes and models of motorcycles, and we guarantee that all of the motorcycle wreckers we sell will fit your needs perfectly.