Motorcycle Wreckers Brisbane - Buy Bike Wreckers Parts and Accessories Online
Looking for quality used motorcycle parts, Motorcycle Wreckers Online is here to help you get everything you need for your road, dirt, trail bike or even scooter.
Welcome to motorcycle wreckers online, we service all of Brisbane and even the Gold Coast as well. We will provide you with the best possible deals on motorcycle parts and accessories.
We offer a wide range of used spare parts that cater for most makes, models and years of motorcycles, including Honda, KTM, Kawasaki, Yamaha, Suzuki, BMW plus many more
Motorcycle wreckers Online Brisbane understands that buying motorcycle parts can be a significant cost and if you were to buy new parts from a dealer it could cost you more than the motorbike is worth.
This is where we come in. We offer quality used motorcycle parts that are in good condition and are affordably priced.
So, if you are looking for a great deal on a quality used parts item, Motorcycle Wreckers Online Brisbane will look after you, not only giving you a great deal on parts but we are also happy to help you out with any advice you may need.
For those unfamiliar with the term, motorcycle wreckers are businesses that buy salvage motorcycles from insurance companies and then sell the parts to customers.
Our motorcycle wrecking services are second to none, and service not only Brisbane but Gold Coast and all of QLD as well, motorcycle wreckers offer a wide variety of parts for all makes and models of motorcycles including Honda, Suzuki, Yamaha, BMW, KTM etc.
What We Offer at Motorcycle Wreckers Brisbane, Australia
Whether you are a motorcycle enthusiast, looking for that perfect part or motorcycle wrecking services for your bike, or just want to get rid of an old motorbike, we are the guys for you. We offer a wide range of services to cater to all your motorcycle needs.
We have a vast range of new and used parts for sale, and if we don't have what you are looking for, we can source it for you. We also offer a convenient wrecking service, where we will come to you and remove your unwanted motorcycle free of charge as well as pay you top dollar for your old unwanted motorcycle.
We are passionate about motorcycles, and our team of experienced mechanics is on hand to offer expert advice and assistance. So whether you need a new part, want to get rid of an old bike, or just need some expert advice, we are here to help.
At Motorcycle Wreckers Online Brisbane, we pride ourselves on our friendly, professional service and ability to get the job done right. So give us a call or email today; we would be happy to help.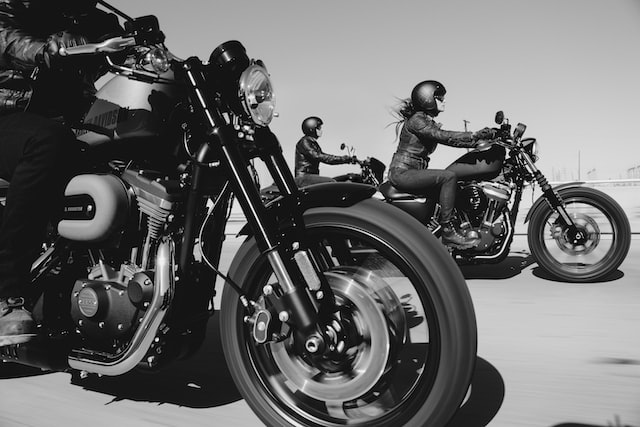 Why Choose Motorcycle Wreckers Online Brisbane for Wrecking Services
We have so many of our customers who use our motorcycle wrecking service, our customers are located all over Queensland including not only
Central Queensland.
Darling Downs South West.
Far North Queensland.
Mackay Isaac Whitsunday.
North Queensland.
North West Queensland.
South East Queensland North.
We Have A Huge Stock Of Motorcycle Parts for Any Bike Model and Brand
As an online motorcycle wrecker, we are an excellent place to start if you are looking for motorcycle parts. You can find motorcycle parts at a motorcycle wrecker in Brisbane Qld, including engines, motors, frames, chassis, wheels, suspension and body parts. With a little bit of searching, you should be able to find the part you need.
Affordable Workshop Tested Used Parts By Our Specialist
Another advantage of online motorcycle wreckers is that we sell parts at competitive pricing than you would find at a dealership or repair shop. Most motorcycle wreckers buy motorcycles for scrap value and then sell the parts for a fraction of the cost of new parts.
Fast And Easy Parts Conformation
Just call or email us the make, model, year and the parts you require, as we are an online business feel free to contact us anytime and we will get back to you promptly, with the parts we have, images and of course a great price.
Whatever parts we do not have, it would be our pleasure to try to locate them for you, as we have a huge network of suppliers we can use, of course, this service is at no charge to our customers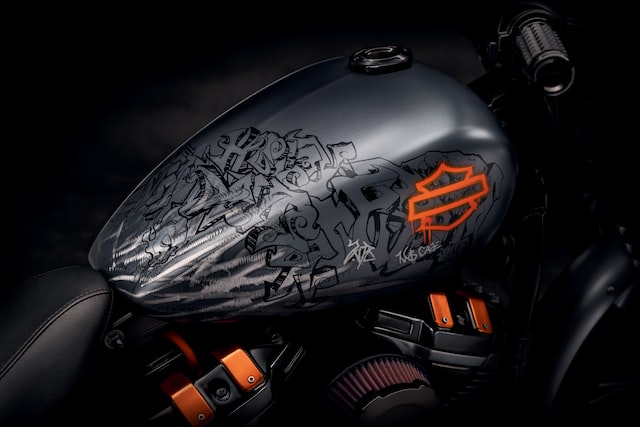 Free Motorcycle Pick-up And Top Prices Paid
We offer free pickups for your convenience. This means that you do not have to worry about how you will get your motorcycle to the wrecker. All you must do is call the wrecker, and they will come and pick up your motorcycle or scooter at no charge and pay you a great price for it.
Another benefit of motorcycle wreckers is that they can usually deliver your motorcycle accessories and parts quickly. This is because they keep a large inventory of parts on hand. So they can usually ship out your order the same day and also send the tracking numbers for every parcel.
Great Customer Service with Satisfaction
One of the best benefits of using motorcycle wreckers online is that they offer excellent customer service with free quotes. Most wreckers are very helpful and will go out of their way to help you find the part you need. They will even install the part for you if you need help. Our pleasure is to offer you the best customer service in the industry.
To cut into short, we are the largest and best Motorcycle Wreckers servicing Brisbane and if you're looking for any motorcycle spare parts, give us a call or visit our local location. Whether it is a new or old model, we have all kinds of parts that you might be looking for.
We do not just wreck motorcycles but also offer other services like cash for unwanted motorcycles, free towing for your motorcycle, etc. So, if you have an old or damaged motorcycle that you want to get rid of, we can help you with that.
For more information, you can call us at our phone number
0408795705
please feel free to contact us.
We offer prompt dispatch of parts with fast and cheap shipping. We pride ourselves with honest advice, extensive knowledge and great service. Our aim is simple, get you back on your motorbike as soon and as cheap as possible.
Get In Touch - Motorcycle Wreckers Australia
Motorcycle wreckers are the best place to go when you need to sell or buy parts for your motorcycle. We have been in business for years and have built a reputation for being reliable, honest, and fair in motorcycle wrecking. We are always buying motorcycles that are the most makes and models of motorcycles, and we guarantee that all of the motorcycle wreckers we sell will fit your needs perfectly.