Motorcycle Wreckers Perth - Motorbike Wreckers and Part at Maddington
A warm welcome to Motorcycle Wreckers Online Perth. We are the leading motorcycle wrecking company in Australia. We have been in business for over 25 years and have a wealth of experience dealing with all makes and models of motorcycles and scooters.
We have a team of highly skilled mechanics in our store who can provide you with expert advice on the best way to maintain your motorcycle. Typically, most people who own a motorbike will need or search for quality used parts or some information, we are pleased to help our customers with both.
However, if you are someone who commutes to work on their motorcycle or travels long distances frequently or is riding off-road, it is vital to know how to keep your bike in good condition so you can have an enjoyable and safe ride.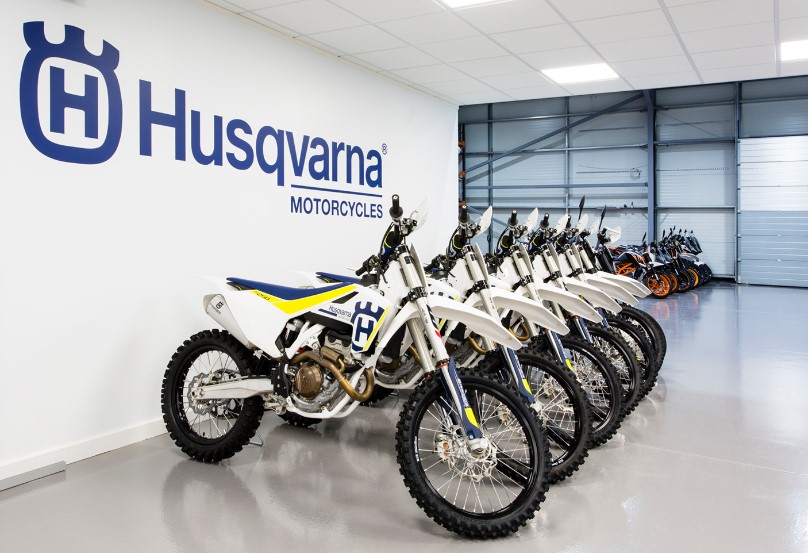 We understand that some people may be hesitant about using a motorcycle wrecking company. But, you can rest assured that our team of professionals is highly experienced and will provide you with any parts you need with the best possible service. Also, note that we are committed to providing our customers with the highest quality products and services possible.
Our used late model motorcycle parts we have for sale online are of the highest quality for Honda, Yamaha, Suzuki, and Kawasaki, workshop tested and are priced very competitively. We also offer a warranty on all of our products, so you can be sure that you are getting a great deal.
We invite you to browse our website or contact us by phone or email, so we can show you what we have to offer. As we are an Online motorcycle wrecker serving Perth and all of Western Australia, you can also message us anytime on our phone number or Facebook messenger.
What Sets Us Apart From Other Motorcycle Wreckers In Perth?
We are the only Maddington motorcycle wreckers in Perth specialising in a free pick-up service as well as paying you the top price for your motorcycle or scooter.
Our business also has an extensive data range of aftermarket parts in stock for all types of motorcycles to fix your problem. For your convenience, we offer motorcycle purchasing 7 days a week. The bikes we buy are:
All makes and models of motorcycles
Any condition, running or not
With or without keys
We pay cash for bikes. If you want to sell your motorcycle, we make it easy. Just give us a call or fill out our online form, and we will get back to you with a free quote.
We are always buying motorcycles and scooters to keep our used parts inventory fully stocked to help our local customers keep their motorcycles on the road or on dirt.
Why Choose Us Perth Motorcycle Wreckers and Part, Maddington
There are many reasons to choose us when you want to purchase our quality workshop-tested used spare parts,
We are a reliable company that you can count on. We have been in business for many years and have an excellent reputation. We will send images of our parts as well as a description of the parts, also a great price for them.
We try to dispatch most parts on the same day, we send tracking numbers for all parcels. We have a list of over 50 freight location based Australian companies we use and we will always try to get the quickest and most cost-effective quote for each order.
Our quality used and workshop-tested used parts cost a fraction of new parts prices from dealers, so you will save a huge amount of money shopping with us, so it will cost you less to keep your motorcycle or scooter running safely on the road or the dirt.
Free Parts Locating Service
We offer a free part locating service for your convenience. We have a large directory of parts suppliers we can use to find a parts we don't have in stock.
We offer a variety of payment options to choose the one that is best for you. We accept cash, PayPal and credit card payments.
Don't Wait To Contact Us Today
As we are Online Motorcycle wreckers, we are available 24 hours all the time by phone or email and we will get back to you promptly.
We offer prompt dispatch of parts with fast and cheap shipping. We pride ourselves with honest advice, extensive knowledge and great service. Our aim is simple, get you back on your motorbike as soon and as cheap as possible.
Get In Touch - Motorcycle Wreckers Australia
Motorcycle wreckers are the best place to go when you need to sell or buy parts for your motorcycle. We have been in business for years and have built a reputation for being reliable, honest, and fair in motorcycle wrecking. We are always buying motorcycles that are the most makes and models of motorcycles, and we guarantee that all of the motorcycle wreckers we sell will fit your needs perfectly.