Motorcycle Wreckers Australia - Best Bike Wreckers Online
Motorcycle Wreckers in Australia – Stocking a Vast Array of Motorcycles and Parts for Top Brands including Honda, Yamaha, Suzuki, KTM, Kawasaki, BMW, Ducati, Aprilia, Buell Motorcycles, Harley Davidson, Triumph and Hyosung
Your Ultimate Source: Expert Motorcycle Wreckers Online in Australia
Motorcycle Wreckers is an Australian company with 25 years of history in operating and selling spare parts for motorcycles and scooters. We stock various used motocross, road trail, and dirt bikes/off-road motorcycles, including Gas Gas, Honda, Husqvarna, KTM, Kawasaki, Suzuki, and Yamaha.
We strive to deliver professional service standards; we managed excellent service for the sale & delivery of MOTORCYCLE spare parts Australia-wide, quickly and cheaply.
If you need prompt service to dispatch your spare motorcycle parts with cheap and fast shipping, then no place is better than our Motorcycle Wreckers Australia service.
Australia's leading motorcycle wrecking service has served people with high-quality products for several years. So, let's now see what services you can expect from us.
Get a Competitive Quote from Professional Motorcycle Wreckers Now!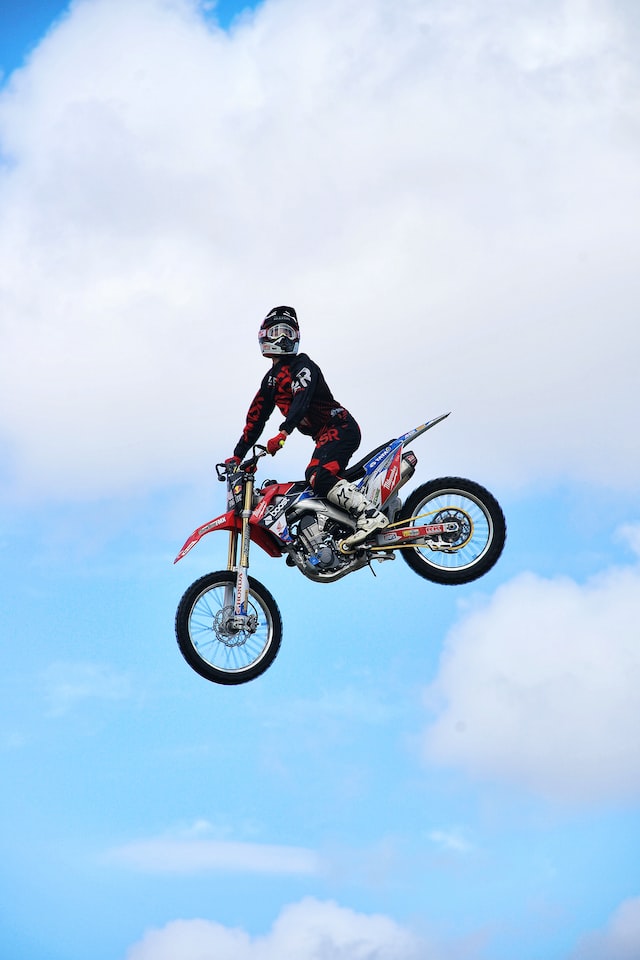 Discover More About Motorcycle Wreckers Online in Australia
Welcome to Motorcycle Wreckers Online Australia. Motorcycle Wreckers Australia is Australia's premier expert in motorcycle spares. Moreover, we have been offering motorcycles & motorcycle spare parts and accessories for more than 25 years.
Our knowledge and experience of motorcycles have given us a leading advantage over our competitors, which has eventually made us the foremost choice for numerous new and old motorcycle parts, wrecking, accessories, tires, fairings, motors, batteries, etc. We collect parts for all the significant road bike models – Yamaha, Suzuki, Honda, KTM, Kawasaki, etc.
We pride ourselves on having a huge stock of second-hand parts. Also, we can send the product you ordered Australia-wide! We offer quality and prompt service when it comes to delivering quality products of motorbikes & scooters.
We guarantee you'll get the highest level of consumer service with our staff, who will direct you through our complete range of motorcycle products. This will surely help you get the most appropriate product for you.
If you are a motorcycle lover, you cannot beat Motorcycle Wreckers Online Australia for our extensive knowledge and friendly service throughout Australia – we know motorcycles because we are passionate about MOTORBIKES.
You can call us (Phone No. 0408795705) today to ask about parts, wrecking, sales, and other data regarding motorcycles! You can trust Motorcycle Wreckers Online Australia! Payment with a bank transfer, MasterCard, or visa is available at Motorcycle Wreckers Online Australia.

We will purchase your unwanted or wrecked motorcycles, too.
NOTE: Insights from Motorcycle Wreckers:
Our wrecking assistance is among the best in Australia, as we always pay the highest prices for your wrecked motorcycle. We also sell and exchange motors that suit your motorcycle model the best. We understand the availability and costs of accessories and parts and, thus, pay you the top prices.
What Do Motorcycle Wreckers Online Do?
Wrecking properties also understood as salvage properties or junkyards, are companies that buy your existing motorcycle that isn't any longer roadworthy, is not working, or is damaged and then disassemble them for motorcycle parts that are still in good condition. Many owners of motorcycles decide to sell their motorcycles to wreckers as soon as they are any longer capable of riding them or as soon as they are upgrading to a more recent bike model.

When the motorcycle wrecker buys the used motorcycle, the experts will assess the bike to see what parts are still functional. Any broken or damaged accessories will be drawn out, scrapped, or sold individually. The remaining usable parts will be cleansed through service and tested to confirm they are in good operating condition so we can list them for sale.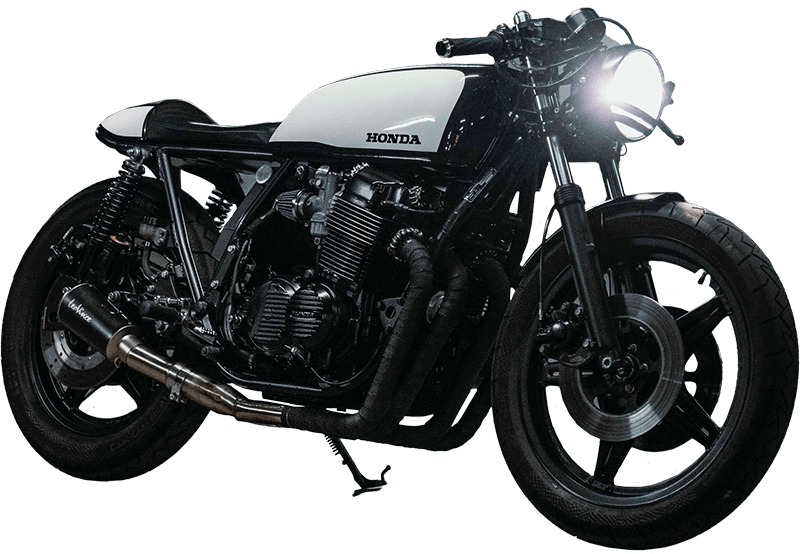 Reasons to Choose Motorcycle Wreckers in Australia
Our services guarantee the best new and second-hand bike parts, all necessary accessories, etc. Moreover, you can expect to have the following warranty that makes our service one of the best in the Australia area.
We have over 25 years of experience in this field.

Our Specialists have the experience and skill to handle every category and part of a bike.

Spare bike parts for both new and second-hand motorcycles are in stock.

We offer the best wrecking services in Australia.

We also offer friendly service to our clients.

Our experts have extensive knowledge and access to limited products, too.
Insights from Motorcycle Wreckers Australia
Diverse Range of Bikes at Motorcycle Wreckers
Motorcycle Wreckers Australia
Motorcycle Wreckers Australia Blogs
If you're looking for a great deal on a motorcycle, one of the best places to check is a motorcycle wrecker. Motorcycle wreckers are businesses
Read More »
Table of Contents What Is Motorcycle Wrecking, And Why Is It Dangerous Motorcycle wrecking is a hazardous activity that involves the destruction of a motorcycle.
Read More »
Two-stroke engines are notoriously picky when it comes to fuel mixtures. Get the proportions wrong, and your engine will run poorly – or not at
Read More »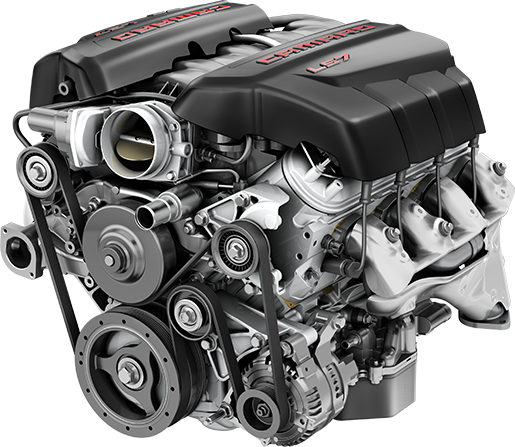 What Do Online Motorcycle Wreckers Do?
Wrecking yards, also known as salvage yards or junkyards, are businesses that buy used vehicles that are no longer roadworthy, damaged or not working  and then dismantle them for parts. Many motorcycle owners choose to sell their bikes to wreckers when they're no longer able to ride them or when they're upgrading to a newer model.
Once a motorcycle is brought to a wrecker, it will be assessed to see what accessories are still usable. Any damaged or broken accessories will be removed and sold individually or scrapped. The remaining functional parts will be cleaned through service and tested to ensure they're in good working order and workshop tested before being listed for sale.
Find the Right Motorcycle Parts at Affordable Prices with Wreckers' Expertise
If it is for a Honda, Yamaha, Kawasaki, KTM, Suzuki, Gas Gas, or Husqvarna, we will indeed have the right part you require at the most suitable price!
Our wrecking company guarantees we've got a steady collection of motorcycle parts – in case it is hard-to-find, common, or a part that is just next to impossible to get – we stock everything.
Exclusive Motorcycle Parts We Sell
Frames & chassis

Fairings & plastics

Engines & engine parts

Wheels

Motors (buy, sell, and exchange) & motor parts

Electrical components

Brakes

Swingarms

Forks & Suspension

Fuel tanks & seats
The Service That Sets Us Apart From Other Motorcycle Wreckers
At Motorcycle Wreckers Online Australia, we pride ourselves on offering the services for motorcycles that set us apart.

We have a complete and comprehensive range of accessories and parts for your bike, with our knowledgeable and friendly staff to help you at every step. Our highly qualified experts can recommend the right accessory or part for your motorcycle, guaranteeing your satisfaction and peace of mind.

If you are searching for a hard-to-find part or product of a motorcycle, visit the official websites of Motorcycle Wreckers Online Australia. We will find and give the right part to you.
How to Sell your Motorcycle to Top Wreckers
Are you thinking of selling your existing motorcycle to a trusted wrecker?

Yes, we are constantly buying all motorcycles and scooters, in any condition, all makes and models, going or not, we pick up and pay you top dollar price.
Advantages Of Using Online Motorcycle Wreckers for Your Motorcycle Needs
Motorcycle wreckers offer several advantages over traditional motorcycle dealerships, including:
A Huge Selection of Motorcycle Parts
Motorcycle wreckers typically have a much more extensive parts inventory than your average dealership. And because they buy bikes from various customers, you'll likely find rare or hard-to-find parts you might need help finding. Whether you have Kawasaki motorcycle parts or Honda motorcycle parts you're looking for; a wrecker is usually your best place to purchase quality used parts. Best Prices
Best Prices Offered by Motorcycle Wreckers
Wreckers sell motorcycle parts at a fraction of the price of dealerships to sell parts at a much lower cost. This can be a great way to save money while working on a budget. Usually, you can find the same parts for a fraction of the price at a motorcycle wrecker than you would at a dealership.
A One-Stop-Shop for All Motorcycle Wrecking Needs
Wreckers are a one-stop shop for all your motorcycle needs, in addition to selling engines and motors or other parts, including suspension, wheels, frames, chassis, fuel systems, and even electrical components. So, if you're looking for a one-stop shop to handle all your motorcycle needs, a motorbike wrecker business is your best bet.
Workshop-Tested Motorcycle Parts
Online Motorcycle Wreckers have a better quality control process than your average dealership sales. This is because we carefully inspect each part before listing it for sale, and they only sell parts in good working condition. As a result, you can usually be confident that the parts you buy from a wrecker will suit your expectations. Wrecked motorcycles are an excellent source of low-cost, high-quality bike hand parts after each part goes through our quality workshop-tested control process.
Tips For Selling Your Motorcycle To A Wrecker
If you're thinking about selling your motorcycle to a wrecker, there are a few things you should keep in mind to get the best possible deal:
Do Your Research
Before you sell your bike, it's essential to do your research and get an idea of its worth. This will help you negotiate a fair price with the wrecker. You can find out the value of your motorcycle by checking online listings or visiting a few dealerships in person.
Get Multiple Quotes
When you're ready to sell, it's good to get quotes from a few different wreckers. This will help you compare prices and get the best deal possible. Buyers should beware of too-good-to-be-true costs, as these may be a sign of scams.
We give you the best deal on parts or buying your motorbike
Wreckers are usually willing to negotiate on price, so don't be afraid to haggle. If you're not comfortable with a shipping deal, you can always ask a friend or family member to do it.
You can feel confident we will give you the best price possible for your motorcycle , as we are a motorbike wrecker , we will pay you in full the agreed price , before removing your old bike
Online motorcycle wreckers is usually your best bet if you're looking for low-cost, high-quality motorbike parts. As a motorbike Wrecker we have a much more extensive and huge OEM parts inventory than your average dealership, and we are always willing to negotiate on price. Just be sure to do your research before selling your bike or buying parts , and we can give  great deal on any parts or buying your old motorcycle
Learn More About Motorcycle Wreckers Australia
Know More About Us Vince and Tony have rapidly built a successful and well-respected business catering exclusively to motocross and road/trail bikes. Motorcycle Wreckers Australia - Best Bike Wreckers incorporate wrecking, repairing, and selling all Dirt, Road, and Trail Motorcycles.
Motorcycle Wreckers Australia – Best Bike Wreckers In KTM 300EXC TPI 2020, Honda CR125 2001, CRF450R 2017, 2010, 2007, XR250 1986, XR250 1983, KTM125SX 00, 620LC4 1995, Husqvarna FC450 2018, TE250 2005, TE510 2009 & 2010, Husaberg FE501 02 & 03, Yamaha YZ450F 2012, WR450 2008, Suzuki DF200 2000, DRZ400E 2000, RM125 89-91, TM Racing 125MX 2002
They specialize in selling quality used bikes and provide full workshop facilities with repairs by a qualified mechanic.
For this reason, Motorcycle Wreckers Australia – Best Bike Wreckers offer a full warranty and guarantee on all repairs.
Motorcycle Wreckers Australia – Best Bike Wreckers deliver anywhere in Australia and can access over 100 wreckers Australia-wide.
Being a specialist in dirt bikes, they also offer race preparation work and performance enhancement. Of course, they also stock a massive selection of new and used parts, making Motorcycle Wreckers Australia – Best Bike Wreckers your truly "one-stop motorcycle shop."
Connect with Motorcycle Wreckers Australia
We offer prompt dispatch of parts with fast and cheap shipping. We pride ourselves on honest advice, extensive knowledge, and excellent service. Our aim is simple: get you back on your motorbike as soon and as cheap as possible.
Reach Out to Motorcycle Wreckers Australia for Expert Advice
Motorcycle wreckers are the best place to go when you need to sell or buy parts for your motorcycle. We have been in business for years and have built a reputation for being reliable, honest, and fair in motorcycle wrecking. We are always buying motorcycles that are the most makes and models of motorcycles, and we guarantee that all of the motorcycle wreckers we sell will fit your needs perfectly.